Looking for a fantastic alternative to other Leadville Hotels and Motels?
Why stay in a boring and drab hotel in Leadville when you can experience quality and charm for a great price?
The McGinnis Cottage Inn, located in the heart of Leadville, is a fabulous Victorian-style hotel restored to its peak of elegance just a few years ago. Our B&B styled bedrooms feature king size beds with the added comfort of down mattresses and memory foam top pads. The rooms are designed for privacy and the living room and dining room are common areas where guests can gather for fun. Built in the late 1800's, you will find comfort and that "at home" feeling other Leadville hotels just can't match.
In the summer the hotel garden is bursting with flowers and a cool breeze is coming in from the south. The sun is shining almost every day here in Leadville, but the humidity is very low to almost zero; A real change to the hot humid summers most of the country has.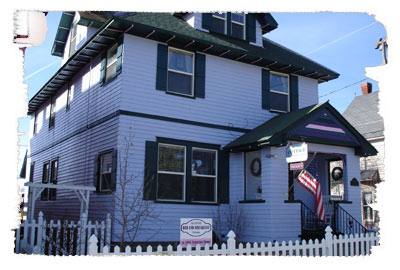 There is hiking or bicycling just out the front door on the Mineral Belt trail. This is 12 miles of traveling around the city of Leadville moving in and out of nature's garden, the forest. Or get up early and out the door to climb one of the local 14'ers, (14,000 foot mountains).
Take advantage of fishing the local streams for trout, getting an early tee time at the country's highest Golf Course, or rent a horse and ride into the mountains. Rafting down the Arkansas or four wheeling is very close by. In the winter you may enjoy downhill and Nordic skiing, snow shoeing, dog sledding and of course, snowmobiling.
No other Leadville Hotels can match our service and warmth. Come join us, nature is beckoning you!